Niveus 4v4 3-1
Fk
Hero
Caesar
bird
Cerk
EBSF
Punky
Pedro
Kidman
(sub) Face
Round 1 (Fk)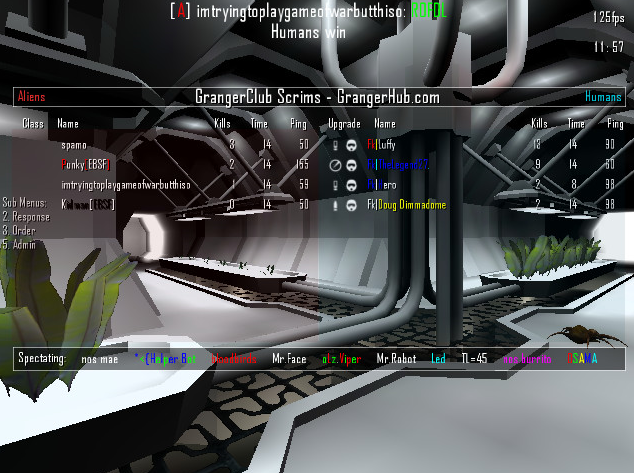 Round 2 (EBSF)
I'm proud of my clan for playing through the lag.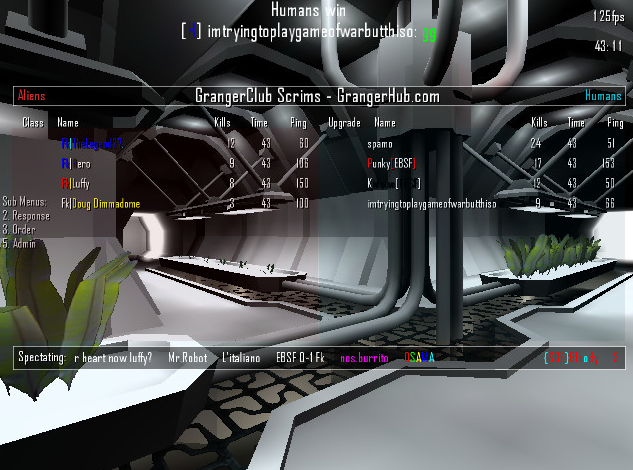 Round 3 (Fk)
Bit of a mishap with Discord crashing and Cerk timing out, but we got it done. Nice flanks EBSF, Fk needs to work on watching behind.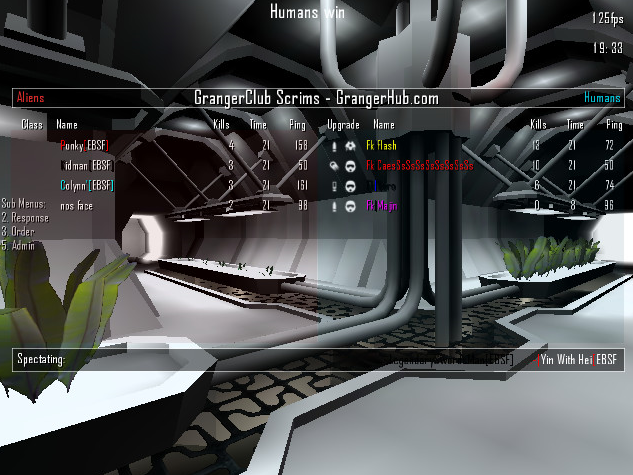 Round 4 (Fk)
This was a simple counter strat maneuver. Dretches posted up in 4 door expecting the immediate Human base move, and then a few critical dretch duels gave us the round.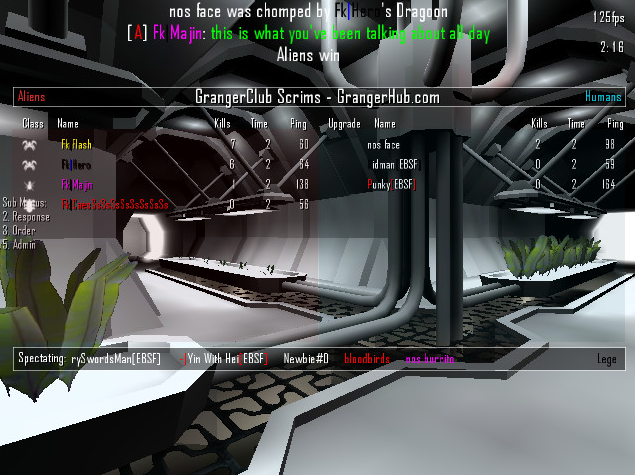 Thanks for the scrim.
You really should not be using a sub when you have clan members available.