Many games make use of minimaps which are 2d representations, in whole and/or in part, to give an overview of the map you are playing in for aiding in navigation and situational awareness.
Besides showing the layout of a map, minimaps can be helpful to know where your teammates and bases/forwards are on the map as well as their status for coordinating attacks, defense, and building. I do not think that enemy players/buildables should be shown on minimaps, but indicating if a team base/forward is under attack can be good.
The minimaps in NS2 (Natural Selection 2) are an example: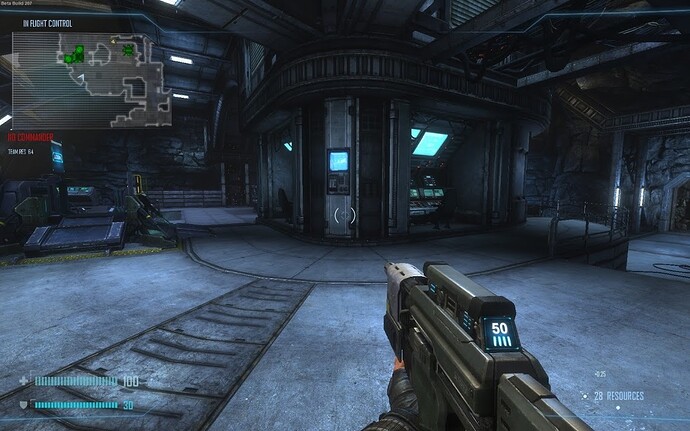 There is a significant difference in the design of many Tremulous maps from the design of NS2 maps. It is my understanding that the maps in NS2 all have 2d layouts. That is, regardless of where you stand in map, there isn't another playable level above nor below the floor you are standing. While there are many Tremulous maps that are multileveled.
The multileveled aspect of many trem maps presents an issue with 2d minimaps:
How can you easily tell if multiple levels overlap?

Where multiple levels overlap, how can you easily tell which level you are on?

Where multiple levels overlap, how can you easily tell if a friendly is on your level, or above/below you by X number of levels?
Are there ways we can implement a 2d minimap that addresses those issues with multileveled maps? What if there was a mini 3d representation of the map that you could rotate and overall view around? Are there other alternative features/systems we can consider that would satisfy most/all of the purposes of minimaps?