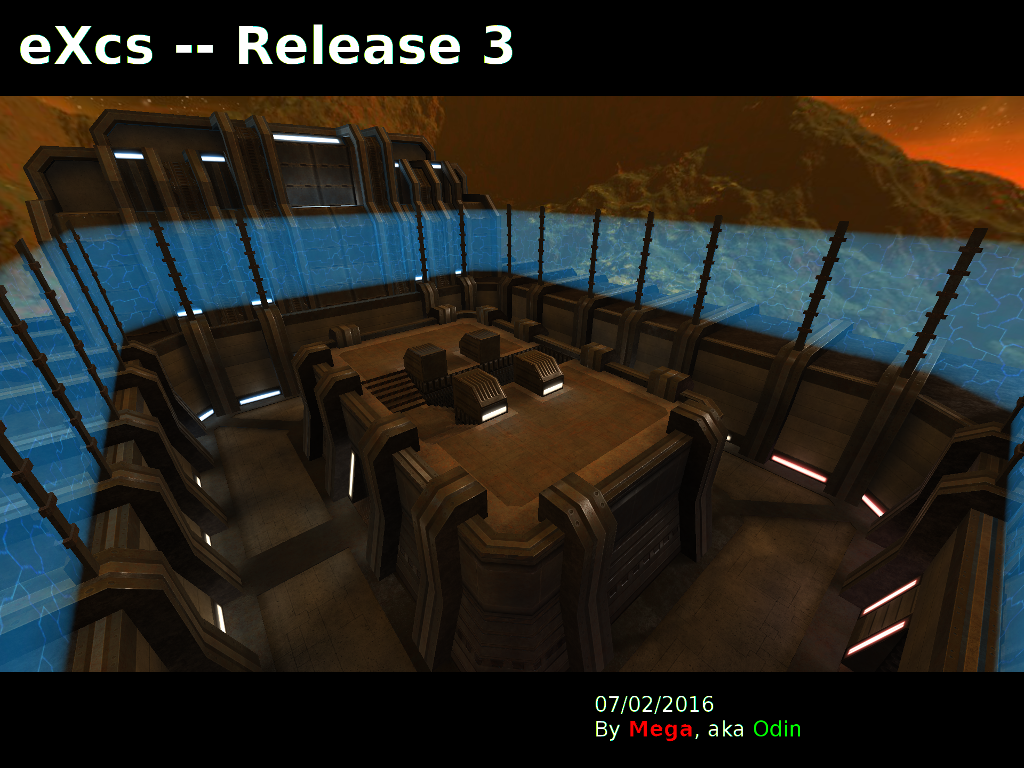 This is the result of my project to test out my repackage of evillair's eX texture pack. In order to play this map, you need to download both of the latest pk3s over here.
Gameplay is identical to the ATCSHD version of ATCS, by Ingar. The map functions normally in the original opengl1 renderer, and should run in original Tremulous 1.1.0 clients. It has extended graphics features in the opengl2 renderer with more modern Tremulous builds.
07/02/2016: Corrected some clipping issues and some slight texture mapping updates.
DOWNLOAD HERE:
map-eXcs-07022016-1.pk3
OLD:
–06/28/2016: Corrected fireworks particle system and corrected excs/eXcs naming convention weirdness. map-eXcs-06282016-1.pk3–
–06/21/2016: Fixed fan clipping in alien base. Fixed wallwalking up to top of pipes in bases. Prevented fitting into gap in hall. map-eXcs-06212016-2.pk3–
–06/21/2016: Initial release. map-eXcs-06212016-1.pk3–
RECOMMENDED CVARS
cl_renderer opengl2
r_cubemapping 1
r_dlightmode 1
r_sunlightmode 1